How SMS Commerce is changing the game in Mobile Commerce
In this case study with the Estée Lauder Company we show that a truly native mobile experience, like Text Message Shopping, can create tremendous revenue, customer engagement and first party data.
This Text to Buy program crossed the $1.8m revenue mark within 12 months from conception, and the ROI is 98x.
The Cosmetic Company Store sought to sell more inventory direct to consumer, and they needed something that could plug and play with their existing e-commerce systems. Additionally they were seeking something lighter than a traditional e-commerce website, marketing, and operational overhead.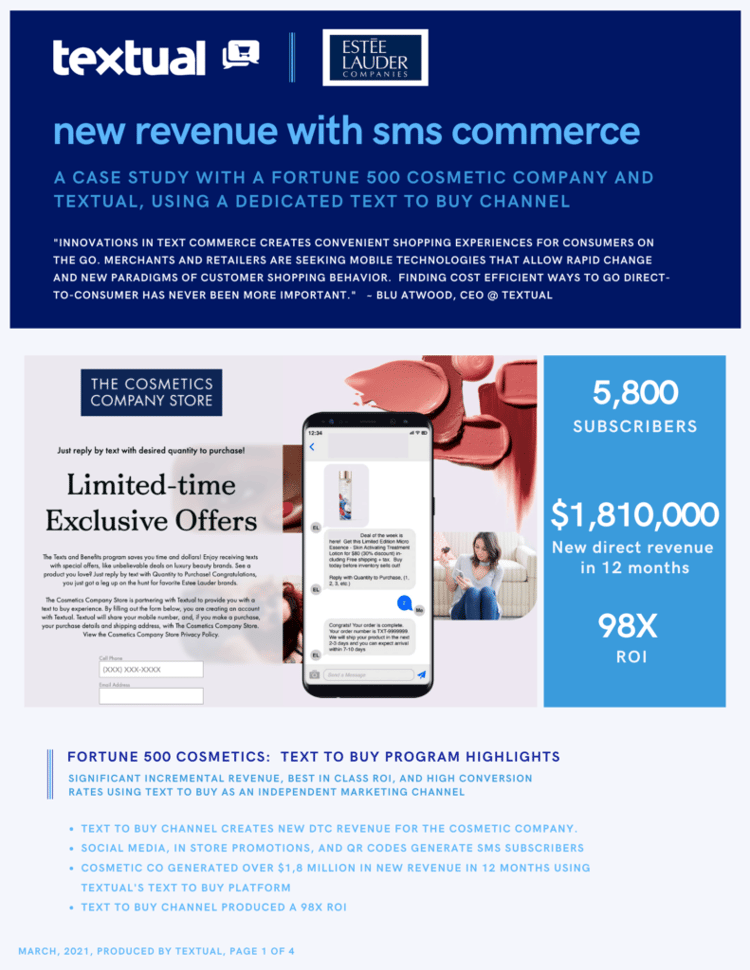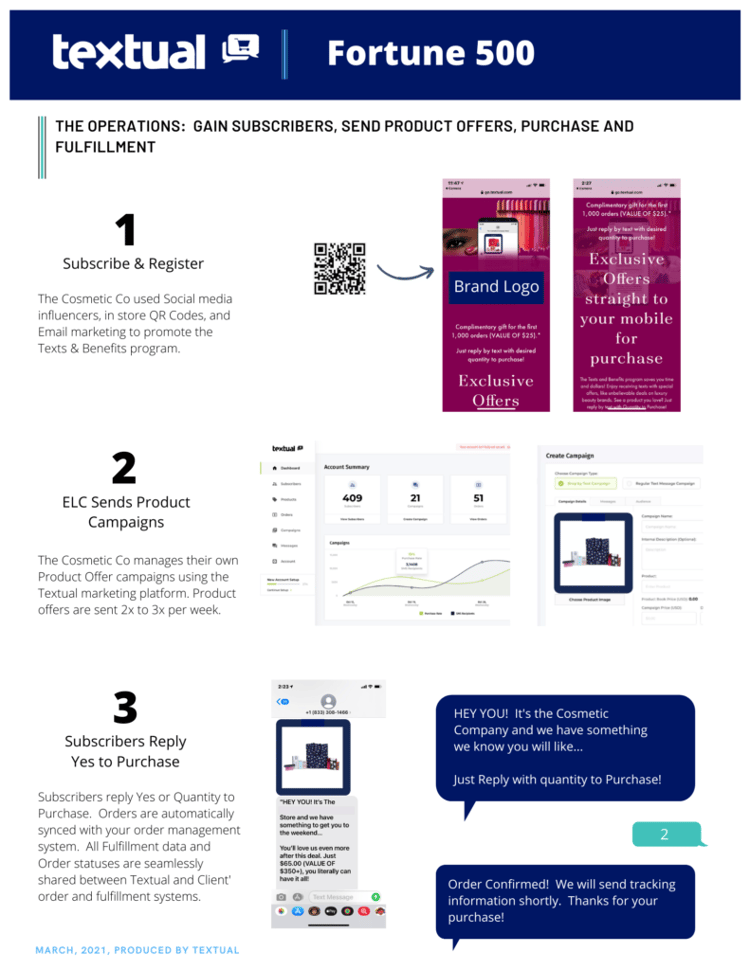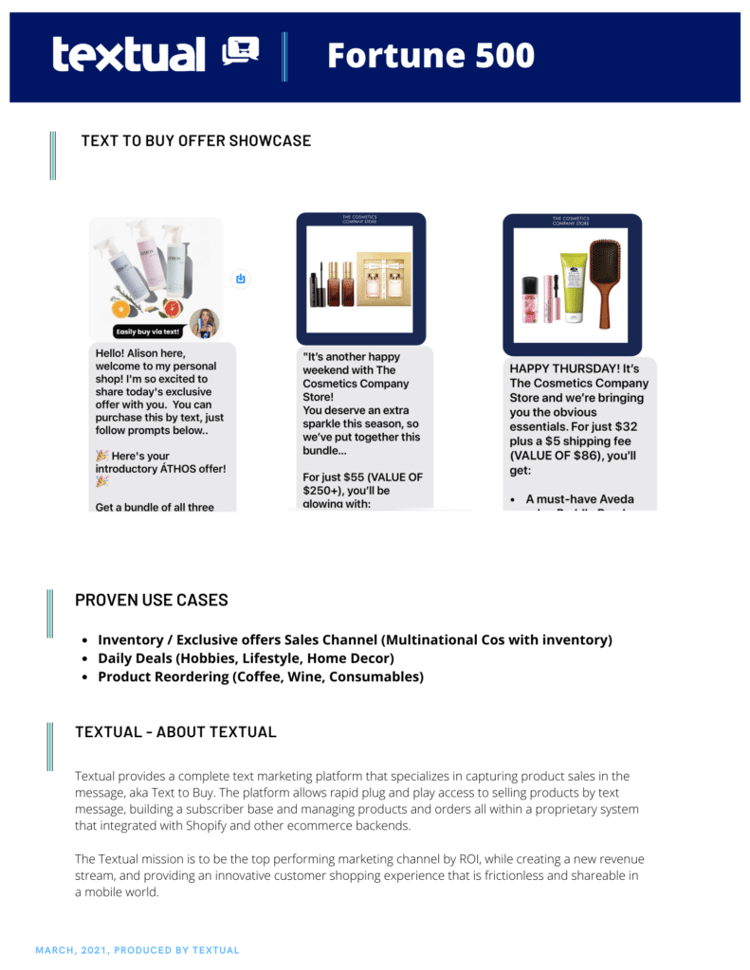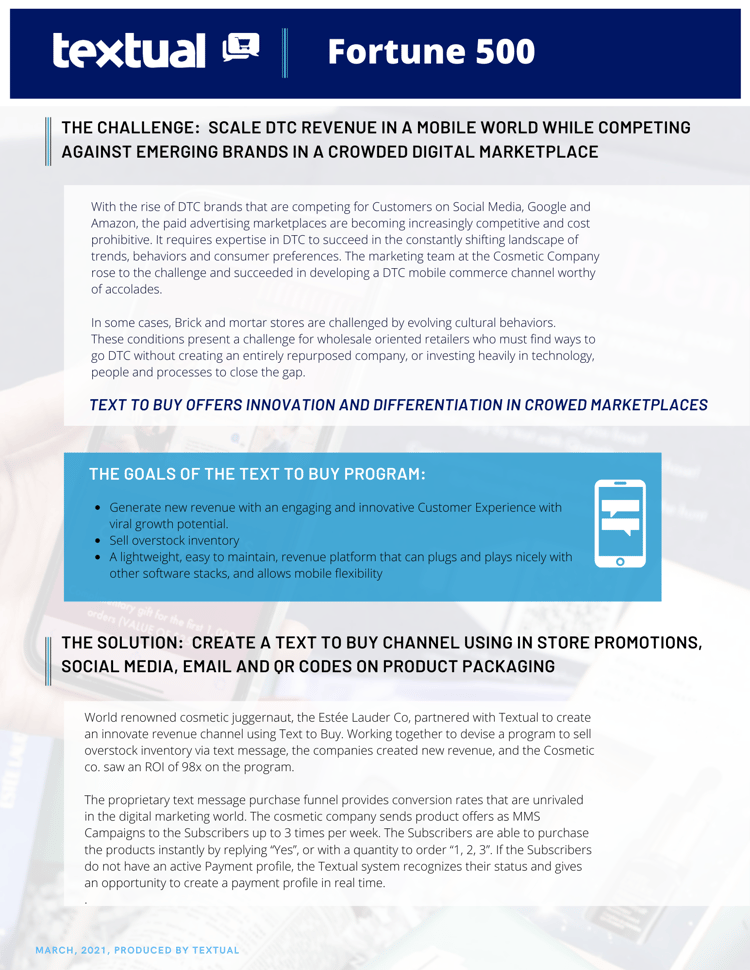 Textual built the first platform specializing in Text to Buy (aka, Shop by Text) and the DNA of our company is putting product revenue via text message at the center of everything that we build. Our mission is to be the highest performing marketing channel measured by ROI.
We are developing Text Message Shopping solutions for clients to build the future of conversational commerce. We have a bold vision that Text Message is the ideal, universal channel for conversational commerce. More importantly, there's no need for a purchase funnel. Transactions can happen instantly with text msg.