Innovate mobile commerce with Textual.
Textual's mission is to eliminate the purchase funnel for mobile commerce.
Mobile Commerce is currently not fulfilling its potential. While there is a broad spectrum of mobile commerce solutions, and brands fall somewhere on this optimization curve, there are few transformative options in the market.
We seek to re-imagine how mobile commerce gets done - from marketing message to checkout. From inspiration to purchase. From inventory to sold. From need to reorder your favorite product to done. Let's eliminate all those time consuming tasks.
Even in our Mobile First world, for the most part, mobile commerce is adjunct to desktop commerce. Adapted, paired down, truncated…squeezed into a smaller screen.
Mobile commerce innovators can change this. Let's explore it together.
Our specialty is custom designed Text Commerce Apps for big brands with unique needs.
Whatever kind of MarTech warrior you are, we can talk shop. :)
Let's set up a discovery call to build your Custom App in the Text Commerce space.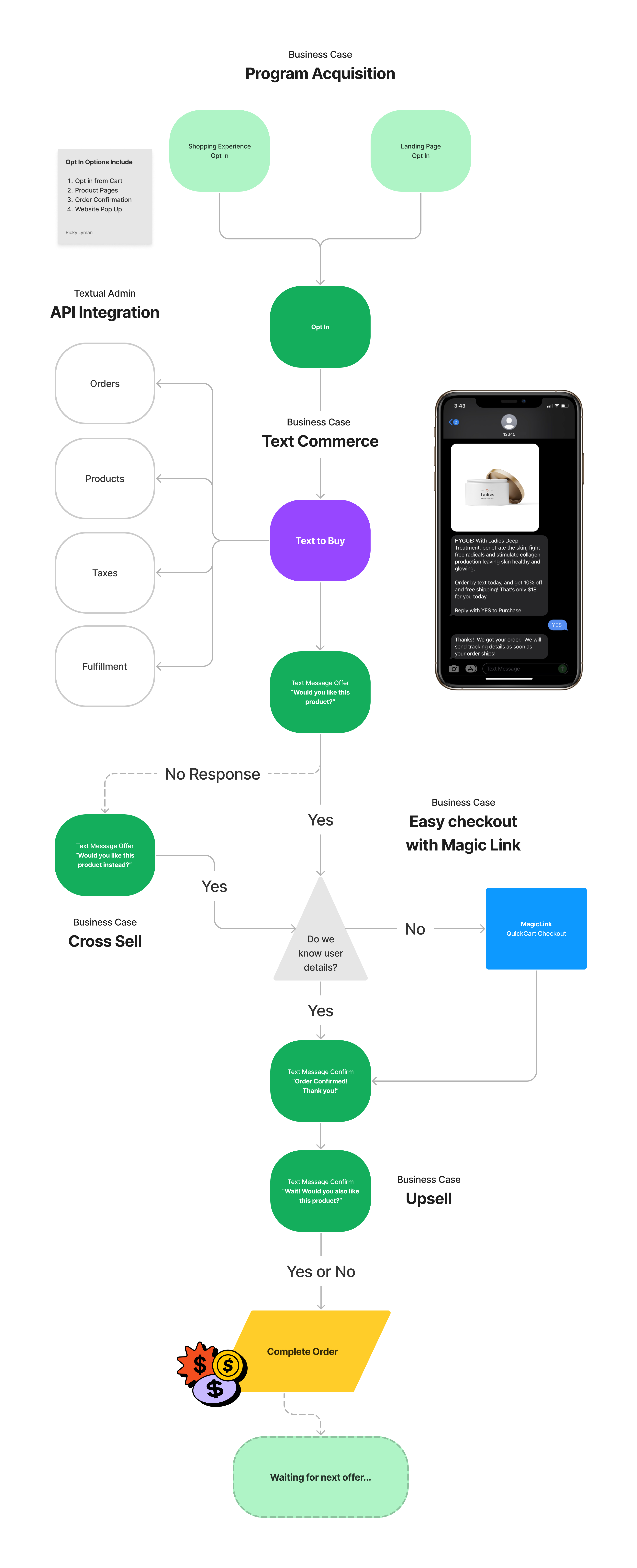 We want to understand your existing marketing channels and conversational commerce endeavors.
Let us show you the love through maximum effort.
Take the relationship to the
next

level.
New, Incremental DTC Revenue
Sell more Inventory
Improve Customer Loyalty and retention
Increase Product Reordering Rates