No payment profile?
No problem.
Boost mobile commerce conversions with MagicLinks.
Use MagicLinks as a QuickCart for mobile shoppers that can be used through Email, SMS, Social media, even Print media.
MagicLinks improve mobile conversion rates by reducing friction and eliminating unnecessary steps from your shopping cart.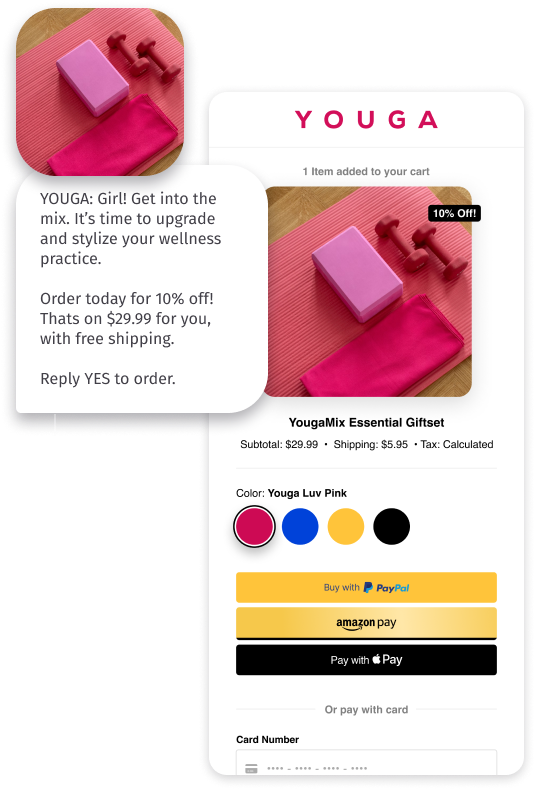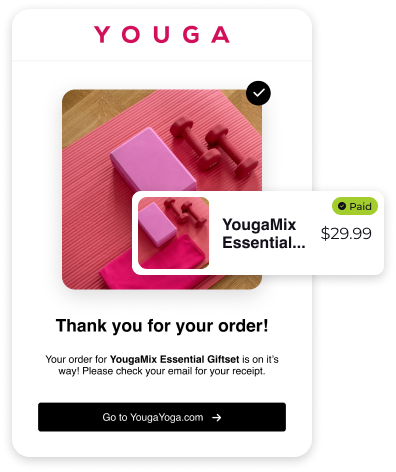 What can
MagicLinks do?
Reduce Shopping Carts to 1 page
Offers Instant Checkout with mobile wallets
Opt In to make future purchases by Text
MagicLinks can promote products through any channel
Orders are instantly placed in your e-commerce system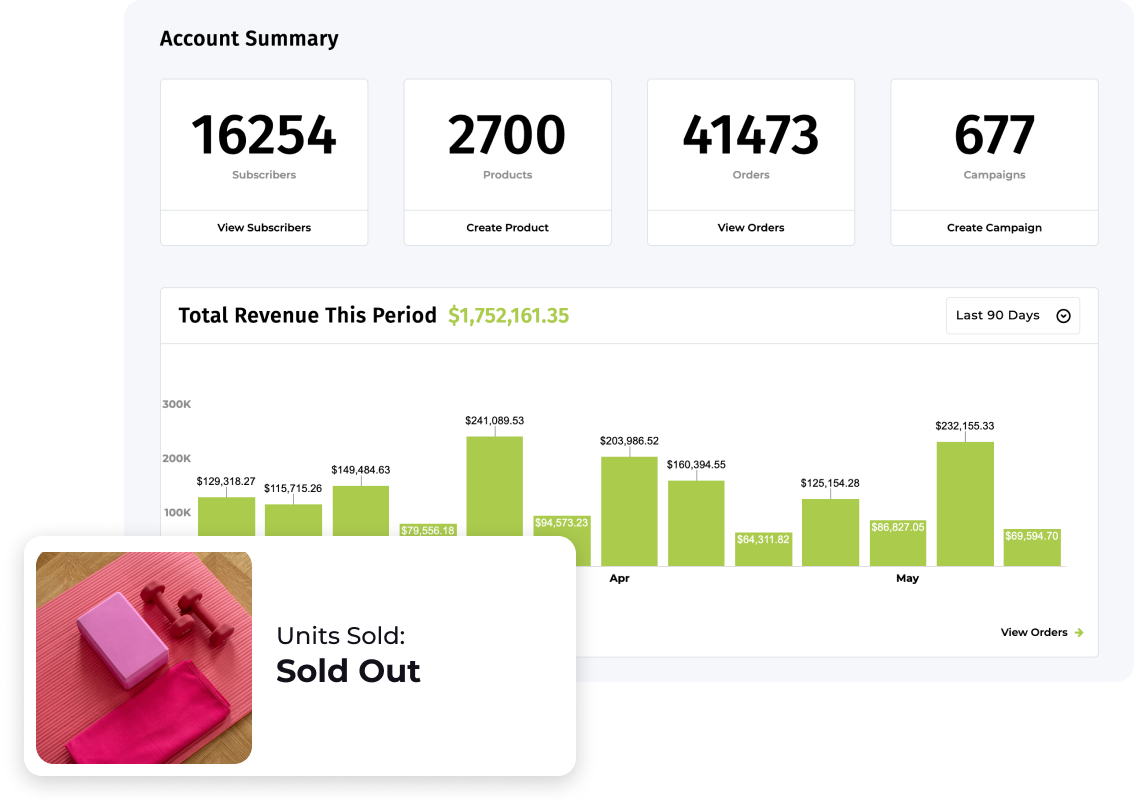 Why is this exciting?!
Grow mobile revenue
Increase mobile conversion rates for specific products
Get SMS marketing opt ins in the QuickCart
Can be used through any SMS channel
Moving your audience into a conversational commerce
Rags
2.5 Hours
Time to Revenue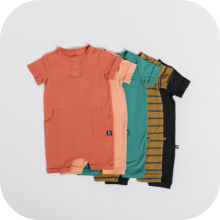 It's RAGS! Exclusive offer for our VIP Text Club: Score this Tie Dye Rag for only $32 (30% discount) + sales tax, includes FREE SHIPPING! 🤩 Reply with the QTY to order: (ex: 1, 2, 3…). Max QTY of 5.
We will ask for your size after we confirm your purchase.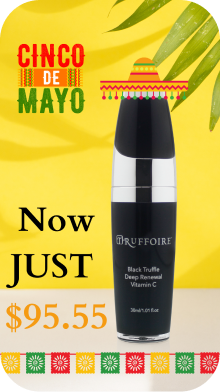 [Text Club Exclusive] Today ONLY, get the amazing Deep Renewal Vitamin C Serum for JUST $95.55!
(Reply back the # of serums you'd like: "1", "2", "3" etc.) *Limit 5 per customer.
Valid for Text Club Members today ONLY. FREE Shipping included.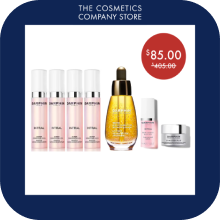 🌹 Bonjour! 🌹
Paris is calling… Darphin Paris! The Cosmetics Company Store is here to offer you a bundle of Only The Best ✨
For only $85.00 (VALUE OF $405+), you'll receive:
Darphin Intral Super Concentrate SOS Rescue, .24fl oz 🆘
hin Intral Daily Rescue Serum Sample
hin Golden Nectar Essential Oil Elixir ⚜️
hin Stimulskin Plus Absolute Renewal Eye & Lip Cream, .17oz
FREE SHIPPING! ✈️
Get yours now‼️
Limited Availability‼️
Reply With Desired Quantity (1,2,3, 4, Max Of 5). All Sales Final. Available for approximately 24 hours, while supplies last.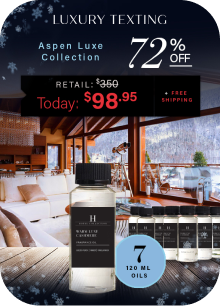 Luxury Texting: Happy Saturday!
Cozy up this winter with our ASPEN LUXE COLLECTION ❄️
Receive 72% OFF our 7 Limited-Edition Winter Scenting Oils curated by our luxury scent consultants.
Set includes:
7 (120 ml) scenting oils
This offer WILL sell out.
All you have to do is Reply 1 or 2, depending on how many sets you'd like (1 for one set = 7 items or 2 for two sets = 14 items). Only $98.95 (Retail $350) + FREE shipping. ALL SALES FINAL.
Your 24 hour flash offer starts NOW!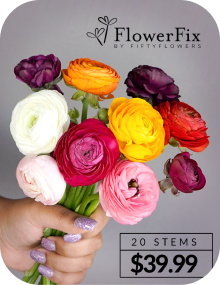 FlowerFix💐
Ogle over this wild & whimsical bunch of eye 🍭candy🍬.
Get 20 popping stems of ranunculus for only $39.99 delivered Tuesday.
Reply Yes!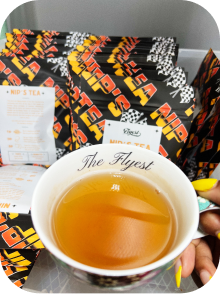 Hey ,
Stunna is a traditional chai [tea].
The blend is a tea mix that should be made with milk or a dairy substitute. Order today and it ships today.
Reply YES to purchase.
Tea: Stunna
Ingredients: Black Tea, Cardamom, Cinnamon, Ginger, Cloves, and Black Pepper
Servings: 20
Net Weight: 2 ounces
Price: $16
Shipping: Free as usual
Note: The tea is pretty crushed to make it easy to allow solid pieces to settle at the bottom of the cup. The brewed chai pieces will rise to the top, you can skim them off the top for a truly traditional chai drink.
Reply YES to purchase.
Order today and it ships today.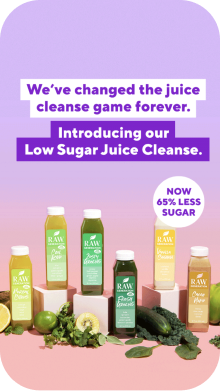 Hey ,
Raw Generation here. Save 10% on our Skinny Cleanse + Immunity Shot Bundle. Was $159.99, NOW $143.99.
Reply YES to order.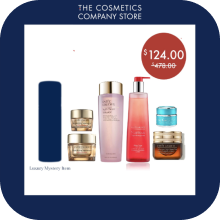 Bzzzzzzzz! 🐝
The Cosmetics Company Store has a sweet skincare bundle that's unbeatable 🍯
For only $124.00 (VALUE OF $478+), you'll receive:
One Estée Lauder Revitalizing supreme + Face and Eye set 👀
One Estée Lauder Nutritious Super-Pomegranate Radiant Energy Lotion Light, 13.5fl oz 🧴
One Estée Lauder Advanced Night Repair Eye Supercharged Complex, .5oz ⚱️
One Estée Lauder Soft Clean Silky Hydrating Lotion, 13.5fl oz 🤍
One GlamGlow Thirstymud Hydrating Treatment, .5oz
ONE MYSTERY ULTRA LUXE LOTION 🌠
And FREE SHIPPING! ✈️
Order before they're gone 😱
Limited Availability‼️
Reply With Desired Quantity (1,2,3, 4, Max Of 5). All Sales Final. Available for approximately 24 hours, while supplies last. Will not arrive by 12/25.
Oakland United Beerworks
1.5 Hours
Time to Revenue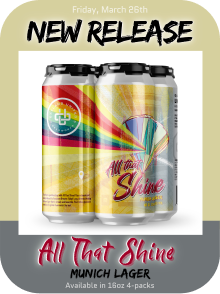 NEW BEER ALERT!
All you Hella-Saurus Rex fans, you're gunna wanna try this gem! This is a super light, drinkable beer with a clean, Pilsner-like finish. It'll drink more like a helles than a traditional lager with sweet fruit (tangerine) characteristics thanks to the Mandarina hops. Biscuity and bready malt sweetness is perfectly balanced by the hoppy finish.
OUB VIP BeerText members, grab a 16oz 4-pack for only $15/ea (reg. $18)!
Ready to try this new brew? Simply reply to this text with your desired number of 4-packs (ie 1, 2, 3). Orders will be ready for pickup at the taproom at your convenience. Cheers!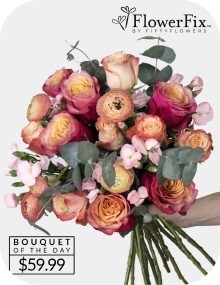 FlowerFix💐
Take flight 🦋 ✈️ with garden roses, baby blue eucalyptus, and pink dianthus. These orange and pink hues are a Monarch butterfly's dream! 🌿🎀🌆
Reply Yes for delivery on Friday 9/24 and claim your order for only $59.99 + Tax.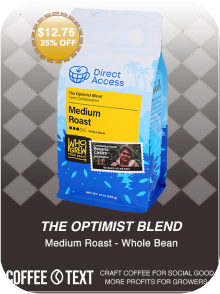 CoffeeText: Let's roast you some coffee! ☕️
Our First Offer is the Direct Access Optimist Blend - a Farm Collaboration from Nicaragua with a 25% Discount off your first order.
We offer Whole Bean coffee at this time.
This medium roast artisan coffee blend comes with the satisfaction that you're contributing to the sustainable future of small farmers. Optimism is best when shared.
Normally priced at $16.95 per 12oz bag, get it today for $12.75 plus $6.95 shipping.
Order 2+ bags to spread the shipping cost. Get Free Shipping if you order 4 bags.
Reply with QTY of bags to order! Example: 1, 2, 3, 4 (Max of 6)
A plug n' play platform for quick mobile sales
1
Define a Text-to-Buy program and start onboarding Subscribers within hours.
2
Send Text-to-Buy
Sync your products, and start sending offers and creating automated flows.
3
Your Subscribers reply Yes or with Qty to purchase by text.
4
Orders Fulfilled
Orders are processing in the cloud, inventory reconciled and put in your ecommerce system for fulfillment.
Take the relationship to the
next

level.
New, Incremental DTC Revenue
Sell more Inventory
Improve Customer Loyalty and retention
Increase Product Reordering Rates